Tasty, healthy food at a
REASONABLE PRICE
✻
We've worked really hard to hit that sweet spot where excellent taste, reasonable price and nutritious food collide. We pride ourselves on marrying 'gourmet and healthy' with 'affordable and fast everyday eating' And this what has made The Gusstop a lunchtime legend.
Our grab-and-go selection includes one of the best salad bars in town and is our most popular option (although many people like our sit down menu too). We redefine the concept of fast food, destroying the idea that 'fast' needs to mean devoid of nutrition. Our background and culture has taught us that food can be lavish, healthy and delicious without requiring a second mortgage. We want to make your work day easier by doing what we do best in every sense of the word.
We have great offerings for vegetarian and gluten free customers too. Here's some examples of the salads our customers love:
– Chargrilled broccoli, chilli, garlic and almonds with lemon zest dressing
– Chargrilled mediterranean veggies with courgette, eggplant, roasted red pepper, red onion, kalamata olives, and basil oil. (v, df, gf)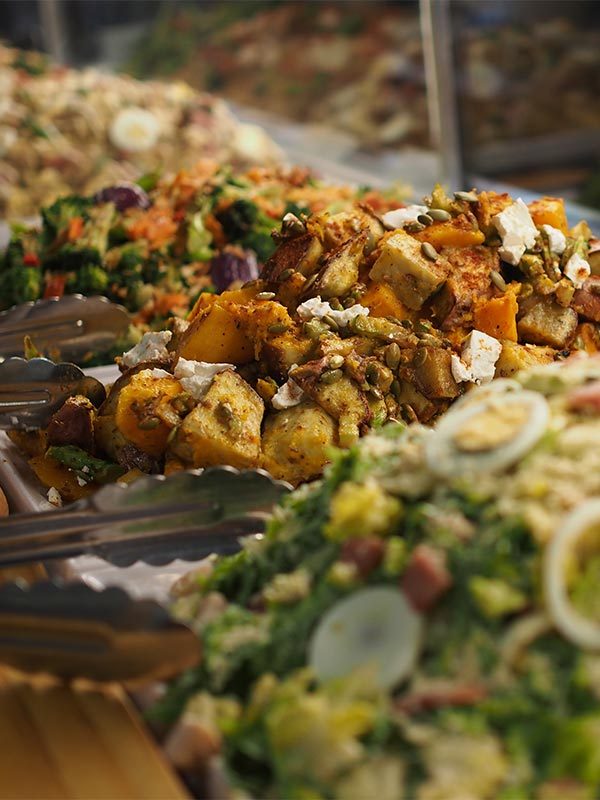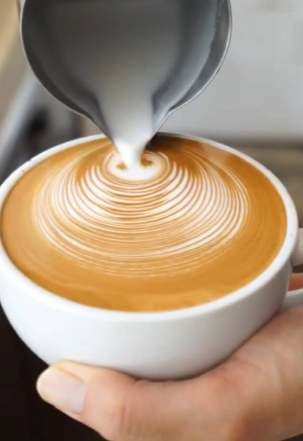 Our
COFFEE
✻
Good coffee is everything – and we know New Zealanders take their brews very seriously. You have to have something really special to convince people to trial and switch. In the Mediterranean region where Gus (The Gusstop's owner) grew up, coffee wasn't just a drink, it was a way of life. When he came to Australia 20 years ago, he trained as a barista and made this passion his living, working in some of Sydney's best cafes, and eventually starting his own, which he still owns today.
With this strong focus on good coffee, we only serve Eightthirty. It's the best coffee in town and we train all our baristas intensively to bring out the best in the beans, and serve it with love. We use organic milk and the world best espresso equipment.
Fresh, clean ingredients and a
PASSION FOR THE PLANET
✻
We know it's impossible to create good food without using the freshest ingredients available. We really think about where our ingredients come from, and how this flavours
your food. With this in mind, we source everything we can from our organic, urban farm – free of unwanted chemicals. The rest we buy in from suppliers we have personally vetted.
Your health is important to us, as is the planet's. Our takeaway coffee cups are completely biodegradable and compostable, and we simply don't believe in waste. Our commitment to the community includes donating leftover food to Auckland's City Mission to help the homeless.